The Museum is run solely by volunteers who are members of the Great Lakes Historical Co-operative Society Ltd. which was established in 1976. The main museum building contains an interesting collection of aboriginal objects, tools from the timber, shipbuilding, fishing and farming industries of the Great Lakes District. The museum also contains ship models, a large photographic collection and information on pioneer families. Within the pleasant grounds there are a number of historical buildings which have been restored and contain relevant historical objects and photographs.
Morning or afternoon tea can also be provided upon request.
THE GREAT LAKES MUSEUM SHOP
The Great Lakes Museum Shop has a range of publications available for purchase.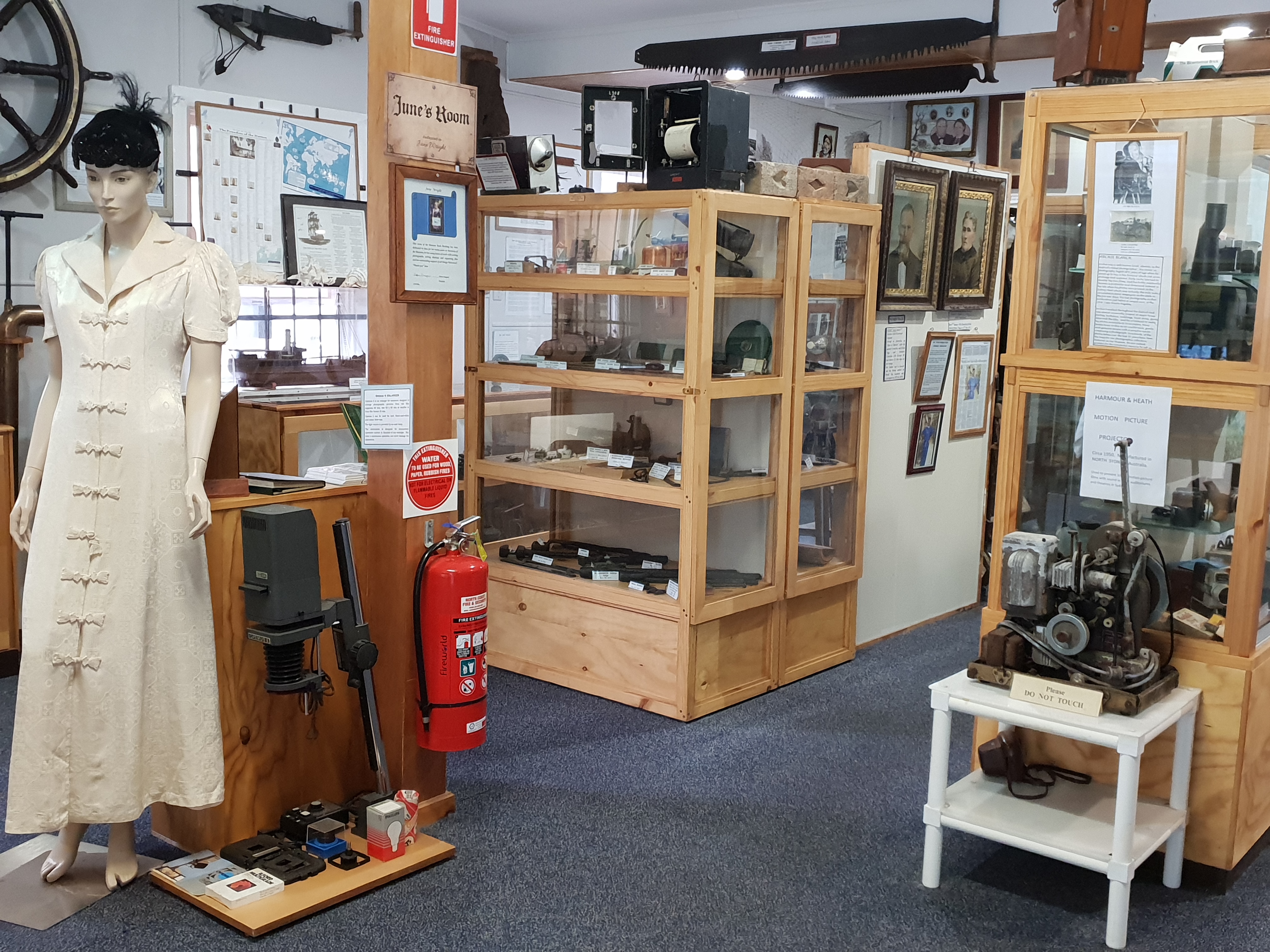 MAIN MUSEUM BUILDING
The Historical Society was given the National Bank Building at Forster which was to be replaced. The building had to be cut in half and transported across the bridge over Wallis Lake. It was relocated to Capel Street, Tuncurry in September, 1976 where the Society had been given a block of land which was owned by the Department of Lands. The building was put in place, given new blocks and rejoined to become the main Museum Building.

During the 1980s, considerable work was carried out by the members of the Historical Society to convert the Bank Building into a Museum with the main themes of timber-getting, ship building and fishing. There are many tools, photographs and models associated with these 3 industries which were the main industries of the pioneer families.

The Museum was opened to the public on 5th April 1987 during Heritage Week. Initially it was opened on Sunday afternoons and in January, 1993 it was also opened on Wednesdays, 10 a.m. to 2 p.m. In 2016 the Museum is open on Tuesday, Wednesday, Thursday and Friday between 10 a.m. and 2 p.m. and Saturday and Sunday afternoons between 1 and 3 p.m.

During the 1990s, the Society acquired a Pioneer Cottage, the old Tuncurry School building, the Tuncurry Police Lock-up, the Flagpole and a working Windmill. All these donations were refurbished and on 21st November, 1992, Stage 2 of the Museum was opened to the public.

With the later addition of a Machinery Shed to house a display of industrial and rural machinery, a barbeque covered picnic area which, in 2015, was refurbished as a Saddlery and landscaped grounds, the Museum has become an interesting and pleasant place for visitors.